B.R.E. Crankshafts are made from aircraft quality 4340 billets that are hammer forged to exacting specifications.
Strokes up to 94 mm, Chevrolet rod bearings and main bearings are offered in both hemi for the BRE motor and Ford for the Pauter motor. Our cranks have rear flanges, are cross drilled for maximum oiling. Indexed and tolerances are held to within 1/10 of 1000th.Come standard with 180 degrees of counterweight which has proven to eliminate center main bearing pounding. Micro finished and are available with or without nitrating.
Made totally in the U.S.A.
Custom cranks are also available.
Soon to come will be cranks for both Scat and Autocraft engines.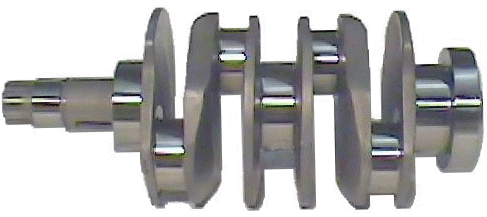 .